The Following was forwarded by Jim Kvochick K8JK
---
Livingston County and Michigan Volunteer Defense Force will be having a Community Emergency Response Team (CERT) Basic class Friday, March 17,  Saturday, March 18 and Sunday, March 19, 2017
Livingston County and Michigan Volunteer Defense Force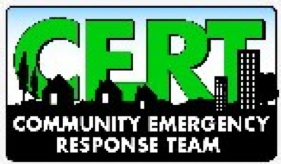 Community Emergency Response Team Basic Training Class
The Community Emergency Response Team (CERT) Basic class is a program which educates people about disaster preparedness for hazards that may impact their area and trains them in basic disaster response skills, such as fire safety, light search and rescue, team organization, and disaster medical operations. CERT is sponsored nationally by the Federal Emergency Management Agency (FEMA), and through the Michigan Community Service Commission.
WHEN:
Friday, March 17,
Saturday, March 18
 Sunday, March 19, 2017
WHERE:
Livingston County Emergency Management Department
1911 Tooley Rd.
Howell, MI 48843
https://www.livgov.com/emergencymanagement
This course is offered free of charge and is open to the public. There is a limited amount of space. If you are interested in attending this class, don't wait, register NOW.
For more information and to register, please go to:
http://bit.ly/2017CERT-Basic_LivCoMI
You may download this as a document here: