The South Lyon Area Amateur Radio Club services the communities surrounding South Lyon, Michigan. We are comprised of members interested in building, experimenting, and helping new hams learn to operate.
The best way to contact us is to put a call out on our repeater.
We are always looking for interesting presentations at our monthly meeting. For additional information on how to volunteer to present, please contact the Club President.
Upcoming Event(s)
Future Dates to Hold
Michigan QSO Party – MIQP – April 15, 2023
POTA Support Your Parks – Spring Event – April 15-16, 2023
Hamvention, May 19-21, 2023
ARRL Field Day, June 24-25, 2023
POTA Support Your Parks – Summer Event – July 15-16, 2023
Astronomy at the Beach – September 22-23, 2023
POTA Support Your Parks – Autumn Event – October 20-21, 2023
Christmas – Holiday Dinner – December 2024
POTA Support Your Parks – Winter Event – January 2024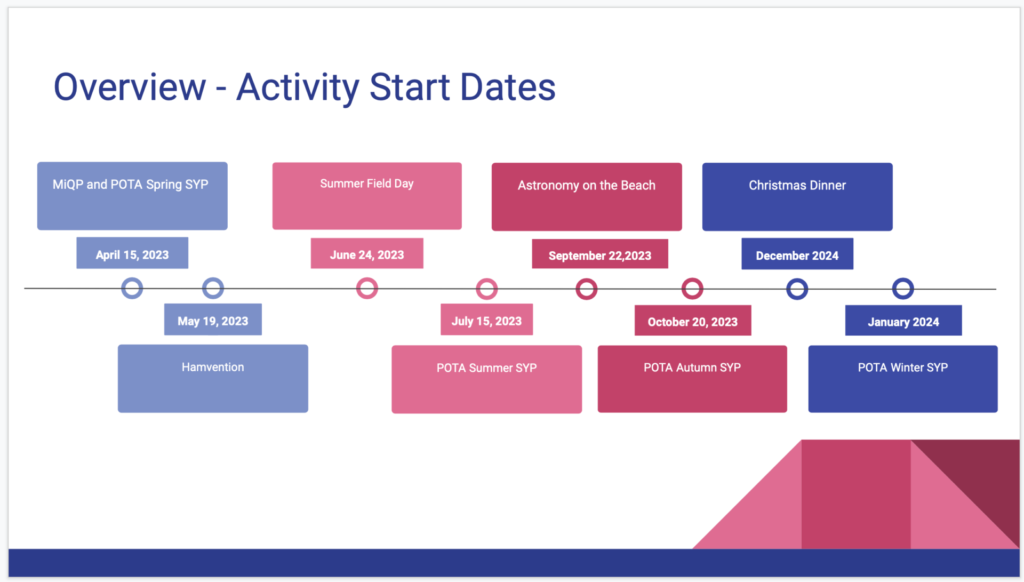 2023 Club Officers