Have you thought about antenna modeling software? You've seen the 3-D plots and elevation graphs of various antennas.

If you want to learn more about the basics of antenna modeling and why you should model, be sure to join us for our March SLAARC Informational Meeting – An introduction to Antenna Modeling presented by Bob Kiessel, WA8MZX.

We will meet on Sunday, March 14th at 6:30 pm ET via ZOOM

In order to get the most out of the program, you should read the four very good articles from L.B. Cebik. The articles are linked as PDF files and will give you a big head start on antenna modeling. You should probably print ALL of the PDF files to help you follow Bob's presentation. (Current Presentations)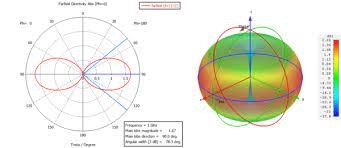 You may also want to download the free version of EZNEC 6.0 DEMO to play around with the program. You can find the DEMO here – https://www.eznec.com/demoinfo.htm.
Please contact us for the zoom link.
73,
Mike Sharpe – W8XH