Summer Time
Parks on the Air (POTA) is in full swing. Many are bringing their equipment with them on trips and taking the time to activate parks along the way. Keep an eye out for club members and be sure to spot them.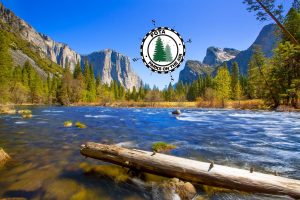 So far the Summer has been fairly hot and dry. It's about this time that one begins to long for the cool days of Fall.
What!!!
Good news spreads fast…bad news faster. Unfortunately, the 2nd running of the Great Lakes HamCon was cancelled. It was due to failure to reach an agreement for use of the MIS facility. This also means that SLAARC will not be running the special event station K8MIS.
Next Event
Our next planned event is Astronomy at the Beach. It will occur at Island Lake Rec Area, September 14th and 15th. Keep a lookout of what the event committee will be planning for this.
Presentation
Mortty
Starts approximately at 7:00 PM
Steve (N8AR) and Larry (K8UT) will present "The Mortty Story".  Mortty is an inexpensive Do-It-Yourself construction project (like a Heathkit) using a miniature enclosure, Arduino Nano and custom PCB to build a platform to run K0SM's TinyFSK RTTY Keyer software, K3NG's CW Keyer (K1EL Winkeyer compatible) software as well as W1HKJ's nanoIO software using fldigi. They will describe how Mortty came to be, how it evolved, how it works, how it is used and why you might want one (or two). There will be several demos of Mortty in action.
Meeting Announcement
When: Sunday August 12th, 2018, 6:30 PM EDT
Where: Witch's Hat Depot – Freight House
Agenda
Open Discussion
Show and Tell
Verify Order of Agenda
Attendance Sheet
Vote to accept Secretary's report from last meeting
SLAARC_July_2018_Meeting_Minutes
Treasurer's report
President's Report
Vice-President's Report
Committee Reports
Event/Field Day
Web Committee
Old Business
New Business
Meeting Adjournment