Field Day 2018
We put another one in the books. The weekend forecast was showing rain for the entire duration of the event. That did not deter the Friday set-up crew. A contingent showed up early to get going before any rain hit. As it turned out, we only received some light sprinkles while finishing the assembly of the main tower.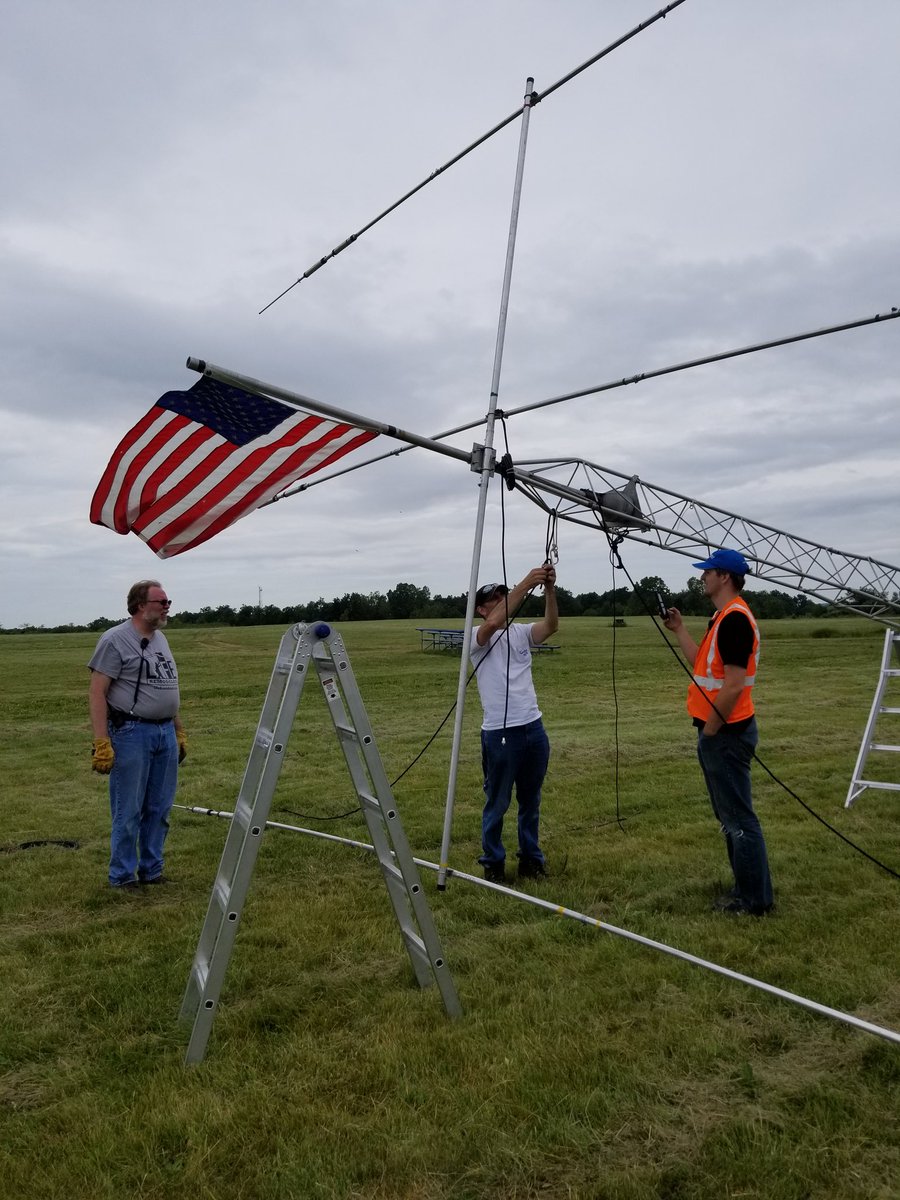 Not only did we get the towers up, we had both main carport structures up. This allowed for has to bring their rigs and try them out on the antenna farm we had available on Friday. This was a new addition to our annual Field Day. It was well received by those that normally do not have access to such antennas.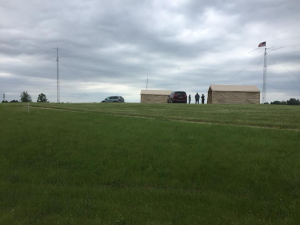 Another first this year was using Steve's N8AR trailer to set-up two radio stations. The accommodations were comfortable for up-to four people at the two positions. This was also well received by those that operated in the trailer.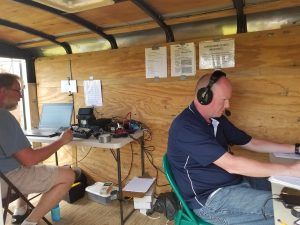 The rain mostly stayed away, except for some significant showers early Sunday morning. The structures were more than capable of handling the rain and no issues resulted from the brief showers.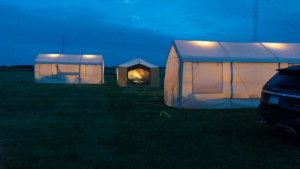 One bonus was the creation and uploading a video of our FD from Mike K8MRD.
What went well? What would you wish were different?
In our July meeting, we will review the results of FD, discuss the main achievements of this year's event, and discuss as a club what should be considered for our next FD. Please come to the meeting ready to discuss how it went for you.
Presentation
Field Day 2018 Wrap-Up
Starts approximately at 7:00 PM
Eric K8ERS will review the event committee's results for Field Day 2018
Results
What went well
Wishes for next event
Meeting Announcement
When: July 8th, 2018, 6:30 PM EDT
Where: Witch's Hat Depot – Freight House
Agenda
Open Discussion
Show and Tell
Verify Order of Agenda
Attendance Sheet
Vote to accept Secretary's report from last meeting
SLAARC_June_2018_Meeting_Minutes
Treasurer's report
President's Report
Vice-President's Report
Committee Reports
Event/Field Day
Web Committee
Old Business
New Business
Meeting Adjournment