Dear SLAARC member:
Wow, has the summer been going by quickly! Since Field Day, we have been supporting the next major club events occurring in August and October, K8MIS.

The preparations for K8MIS is in full swing for the next major NASCAR event at Michigan International Speedway, August 11th to 13th.  We will have two separate activities; a Meet-and-Greet table in the Fan Zone to introduce visitors to the hobby and our operating station in the Graves Farm RV Park adjacent to the race track.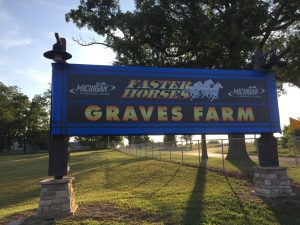 We are also looking forward to the Great Lakes Ham Con with the special event located between the garages with vendor tables and the conference rooms that hold the talks and classes, from the radio-rooms found next to G1 (and next to the rest rooms in B54!).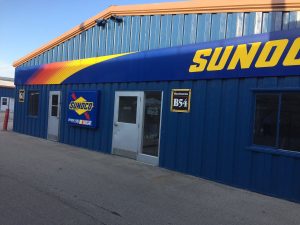 For both, we invite any in our membership that will be willing to volunteer their time and talents.
For more information, please go to our web page: https://www.slaarc.com/2017/08/k8mis-special-event-station-at-august-race/
Calling all Presenters
Have something to present to the club?  We have openings for our September, October and November meetings for presentations or programs. It does not need to be a written presentation, it can be a show-and-tell, general discussion, or a group activity.
Please contact me with a topic you would like to present.
---
Meeting Announcement
Agenda Highlights
Come to the meeting to:
K8MIS
Bring your Show and Tell item. (Optional)
Presentation
K8MIS – August edition and update
Meeting Date:  August 13, 2017
Meeting Time:  18:30-Social, 19:00-Meeting Start
John NU8M SLAARC President